What is Functional Medicine?
Functional medicine is the alternative approach to understanding lab tests. KB Holistic LLC of Miami offers functional medicine to residents of South Miami and the Surrounding Areas.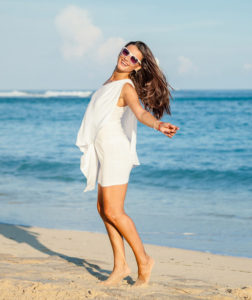 Have you ever been confused by your annual lab test results? Has your doctor described some values as a little high or a little low? Have you been told that everything is "normal" despite you feeling the opposite?
How do any of these lab values explain your often nonspecific but real symptoms? A doctor that is concerned with functional medicine, the approach to identifying and addressing the root cause of disease, will see your symptoms and lab results through a completely different lens. "Normal" results may not have you experiencing your optimal health!
Go beyond the traditional approach and discover functional medicine South Miami residents are seeking as a holistic alternative medicine approach.
Holistic Alternative Medicine in South Miami, FL

Did you know that 40% of adults in U.S says that they use some form of alternative medicine rather than conventional medicine? Many patients find their doctors seem rushed or uninterested in hearing their concerns.
Many are seeking more than just a doctor looking at your lab values, checking if there are any "abnormal" values and sending you on your way in five minutes. It requires energy and time to focus on you as an individual, and unfortunately, not all doctors provide that.
"THIS IS WHAT I AM DEDICATED TO at KB HOLISTIC in South Miami and the surrounding communities of Miami-Dade county. I am dedicated to helping each and every one of my patients achieve optimal health and wellness. I provide a DETAILED ANALYSIS of YOUR physiology, including a COMPREHENSIVE FUNCTIONAL ANALYSIS of your lab values and how it relates to YOUR health and symptoms." Read more…
Platelet Rich Plasma Therapy, Ozone Therapy, and More
Have you heard of high dose hyperbaric ozone? Platelet Rich Plasma therapy? Thermiva? At KB Holistic, Dr. Bravo offers a variety of cosmetic and holistic treatments and functional testing to help individuals enjoy optimal wellness. Issues with chronic pain (ozone therapy), erectile dysfunction (P-Shot), vaginal dryness (Thermiva), and more may seem to some like superficial issues. But if those issues are impacting your life and the lives of your loved ones, they are issues worth addressing. There are ways of addressing these issues through holistic and alternative medicines! Don't suffer in silence, unheard – contact KB Holistic today and request a consultation.
Functional Medicine for South Miami, Florida
South Miami is located near Downtown Kendall, Downtown Miami, and the Miami International Airport. Part of the Miami metropolitan area, South Miami is the central business district, but offers a variety of restaurants, parks, and more. According to Greater Miami Convention & Visitors Bureau, South Miami is "known for its leafy residential neighborhoods, parks and vibrant downtown filled with historic buildings, restaurants and unique shops."
If you live in or around South Miami and are looking for a doctor that will go above and beyond, discover the functional medicine services at KB Holistic.
KB Holistic is located just south of Quail Roost Drive (State Road 994) on SW 155th Ave. We are just a few miles south west of Zoo Miami, and approximately 10 minutes west off the Turnpike.