Platelet Rich Plasma Therapy in Miami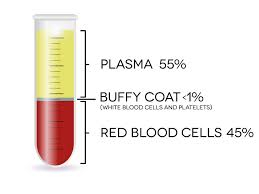 KB Holistic LLC offers PRP therapy in Miami, FL, and the Surrounding Areas. Platelet Rich Plasma therapy (PRP therapy) has been used for decades in dentistry and orthopedic medicine. In recent years, promising results have been observed for facial aesthetic purposes and male and female sexual enhancement. PRP treatment has been used as a treatment for medical conditions such as erectile dysfunction (ED) and Peyronie's disease (PD). The treatment also has cosmetic benefits for facial rejuvenation, scar correction, hair regrowth, and more.
If you want to know more about PRP therapy in Miami, reach out to KB Holistic today to schedule a consultation.
Platelet Rich Plasma Treatments in Miami, FL
PRP is a natural derivative of an individual's own blood. Injecting PRP has been shown to provide powerful benefits for a variety of conditions. Platelet Rich Plasma treatments work by injecting highly concentrated PRP into the desired areas of the body to help heal and restore the tissue. KB Holistic LLC offers Platelet Rich Plasma treatments in Miami, FL to help men and women regain and enhance their health.

What does Platelet Rich Plasma do?
Platelet Rich Plasma has healing and growth factors that initiate and aid in the healing process. Platelets and their numerous growth factors are what is deposited into tissues upon injury so the effected area begins to heal.
If you have ever gotten a scrape or cut that turned into a scab with some yellow liquid underneath, you have seen an example of where those platelets and plasma are that are working to repair the tissues.
How does PRP Therapy work?
Once the blood has been harvested, activated (by reacting as if there is an injury) and injected, they release chemical messages into the tissues which initiates a cascade of reactions. This stimulates stem cells and formations of tiny capillaries which cause the healing to begin.
With the help of the centrifuge, the normal amount of platelets (approximately 200,000 per µL) is concentrated (up to 1,600,000 per µL) which is believed to intensify their healing potential.

Platelet Rick Plasma therapy is used for several different treatments, including:
ED treatment: PRP therapy improves the health of the tissue and blood vessels in the penis, increases circulation, and stimulates new tissue growth, resulting in improved erections.
Facial rejuvenation, scar correction, and hair regrowth: PRP therapy stimulates collagen production to help reduce the appearance of fine lines and wrinkles, and when injected into the scalp, stimulates reparative cells and increases the blood supply to the hair follicle for increased thickness of the hair shaft.
If you are interested in seeking an alternative approach to achieving better health and wellness, PRP treatments may be a great solution. Learn more about Platelet Rich Plasma therapy in Miami by scheduling a consultation today!
Schedule an Appointment with Miami's Trusted PRP Therapy Clinic
To schedule an appointment for PRP therapy, contact KB Holistic of Miami, Florida.
Miami is more than great beaches and vibrant nightlife. Miami and the surrounding communities are home to many South Floridians that live and work in and around the great city. Close to Miami there are an abundance of suburbs and cities, including Coral Gables, Hialeah, Miami Springs, Doral, Kendall, Pinecrest, Key Biscayne, and much more. Only second to New York City, Miami is a major tourism hub. For residents of the area seeking the restorative power of Platelet Rich Plasma Therapy, locals know to trust KB Holistic LLC.
KB Holistic is located just south of Quail Roost Drive (State Road 994) on SW 155th Ave. We are just a few miles south west of Zoo Miami, and approximately 10 minutes west off the Turnpike.