ThermiVa Vaginal Rejuvenation in Doral, FL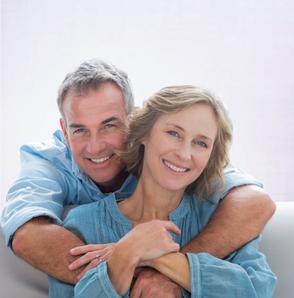 Offering ThermiVa treatments near Doral, FL at KB Holistic LLC of Miami.
ThermiVa vaginal rejuvenation is a procedure performed to increase vaginal sensation, help with vaginal dryness, and increase vaginal tightening for a loose or wide vagina. Not only in Doral, but women across the world want to reclaim their younger or "pre-baby" bodies, restore their satisfaction and revive their relationships. We believe women deserve to reclaim, restore, and revive their vulvovaginal youthfulness and intimate wellbeing!
Vaginal rejuvenation can be achieved in different ways at KB Holistic near Doral, FL. We are treating our patients with what we believe is the safest and most effective treatment using ThermiVa for vaginal rejuvenation and urinary incontinence treatment.
Benefits of ThermiVa
Pelvic muscles can become stretched and weakened due to hormonal changes, aging, and pregnancy. This can cause the vagina to lose its natural elasticity causing the vagina to feel looser and dryer, and may contribute to urinary incontinence. These factors can also lead to sexual intimacy problems. Women throughout Doral, Hialeah Gardens, and South Miami experience these common issues, but are often too self-conscious to seek help. Don't be embarrassed, you're not the only one thinking about it! And Dr. Karen Bravo and the compassionate team at KB Holistic LLC are here to help!
ThermiVa treatments use radio frequency to gently heat the vaginal tissues. This rejuvenates collagen and increases circulation without discomfort (or downtime). The heated tissue causes the collagen fibrils to contract, resulting in observed tissue tightening. This hormone-free, non-surgical treatment can help with:
Urinary incontinence
Improved vaginal lubrication
Improved sensation
Increase vaginal tightening
ThermiVa Treatments for Doral, Florida

What you should know about ThermiVa vaginal rejuvenation:
Non-invasive, non-ablative, non-surgical, and no anesthesia required
Convenient application performed in-office
No downtime
Application is delivered at your comfort level
For use on both internal and external vaginal tissues
Conveniently shaped hand piece for gentle application
One-time, disposable hand piece; no cross contamination
Works synergistically with the OShot™
To determine if ThermiVa is right for you, review our preliminary vaginal rejuvenation questionnaire here.
Schedule an Appointment for ThermiVa Vaginal Rejuvenation
Learn more about ThermiVa treatments and ThermiVa vaginal rejuvenation in Doral, FL or schedule a consultation by contacting KB Holistic. Our practice in Miami is conveniently located in Miami-Dade county, with easy access from Doral, FL and the surrounding areas.
Doral, Florida is a city in Miami-Dade County, and is approximately 1 mile from the Miami International Airport and 13 miles from Downtown Miami. Downtown Doral boasts a variety of restaurants, shops, parks and world-class golf courses. Tourists and residents alike enjoy shopping at the Dolphin Mall or strolling through Doral Central Park. As our close neighbor, we love to help the people of Doral, FL.
KB Holistic is located just south of Quail Roost Drive (State Road 994) on SW 155th Ave. We are just a few miles south west of Zoo Miami, and approximately 10 minutes west off the Turnpike.